Companion Diagnostics for Cancer Therapy
Companion diagnostics are tests – often assays – that are developed along with a medicine for use in deciding which patients to treat with the medicine.
This paradigm stands apart from most medical practice where drugs and diagnostics are separately ordered by doctors. The companion diagnostic for a targeted therapy is part of the package with the actual medicine. Tastuzumab and imatinib were early cancer drugs that required companion diagnostics with administration. The FDA's approval of alpelisib in May 2019 came with a requirement that the therascreen PIK3CA RGQ PCR Kit be used on patients to detect the PIK3CA mutation before treatment.
The nature of the companion diagnostic (CDx) can take many forms: nucleic acid–based testing (there are a bunch), as well as less esoteric measures of blood serum and urine (e.g. biomarker proteins and metabolites that show evidence of pharmaceutical action).  Use may help avoid adverse drug reactions.  More than 40 companion diagnostics have been authorized by the FDA.
Complementary Diagnostics
In 2016 FDA employees at a meeting of the American Association for Cancer Research meeting explained the agency's thinking on companion and complementary diagnostics.  An account stated " while a complementary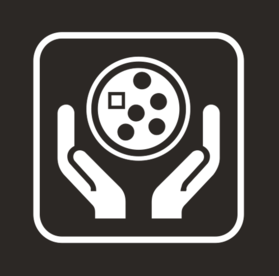 diagnostic is able to provide additional information as to how a drug might be used, it is not the same as a companion diagnostic, which is essential for the safe and effective use of a drug."  Some observers  reserve the word complementary for things like PD-L1 immunohistochemistry (IHC) assays used in conjunction with PD-1/PD-L1 immune checkpoint inhibitors.
The FDA website lists approved companion diagnostic devices at this website.  As of mid 2022, the oncology diagnostics were:
| | | | |
| --- | --- | --- | --- |
| Name of Diagnostic | Indication | Drug | Biomarker(s) |
| Abbott RealTime IDH1 (Abbott Molecular, Inc.) | Acute Myeloid Leukemia – Peripheral Blood or Bone Marrow | Ivosidenib | IDH1 |
| Abbott RealTime IDH2 (Abbott Molecular, Inc.) | Acute Myeloid Leukemia – Peripheral Blood or Bone Marrow | Enasidenib | IDH2 |
| Bond Oracle HER2 IHC System (Leica Biosystems) | Breast Cancer – Tissue | Trastuzumab | ERBB2 (HER2) |
| BRACAnalysis CDx (Myriad Genetic Laboratories, Inc.) | Ovarian Cancer – Whole Blood | Olaparib | |
| BRACAnalysis CDx (Myriad Genetic Laboratories, Inc.) | Breast Cancer – Whole Blood | Olaparib | |
| BRACAnalysis CDx (Myriad Genetic Laboratories, Inc.) | Breast Cancer – Whole Blood | Talazoparib | |
| BRACAnalysis CDx (Myriad Genetic Laboratories, Inc.) | Ovarian Cancer – Whole Blood | Rucaparib | |
| BRACAnalysis CDx (Myriad Genetic Laboratories, Inc.) | Pancreatic Cancer – Whole Blood | Olaparib | |
| BRACAnalysis CDx (Myriad Genetic Laboratories, Inc.) | Metastatic Castrate Resistant Prostate Cancer (mCRPC) – Whole Blood | Olaparib | |
| cobas 4800 BRAF V600 Mutation Test (Roche Molecular Systems, Inc.) | Melanoma – Tissue | Vemurafenib | BRAF |
| cobas 4800 BRAF V600 Mutation Test (Roche Molecular Systems, Inc.) | Melanoma – Tissue | Cobimetinib in combination with Vemurafenib | BRAF |
| cobas EGFR Mutation Test v1 (Roche Molecular Systems, Inc.) | Non-Small Cell Lung Cancer (NSCLC) – Tissue | Erlotinib | EGFR (HER1) |
| cobas EGFR Mutation Test v2 (Roche Molecular Systems, Inc.) | Non-Small Cell Lung Cancer (NSCLC) – Tissue | Osimertinib | EGFR (HER1) |
| cobas EGFR Mutation Test v2 (Roche Molecular Systems, Inc.) | Non-Small Cell Lung Cancer (NSCLC) – Tissue | Osimertinib | EGFR (HER1) |
| cobas EGFR Mutation Test v2 (Roche Molecular Systems, Inc.) | Non-Small Cell Lung Cancer (NSCLC) – Plasma | Osimertinib | EGFR (HER1) |
| cobas EGFR Mutation Test v2 (Roche Molecular Systems, Inc.) | Non-Small Cell Lung Cancer (NSCLC) – Tissue or Plasma | Gefitinib | EGFR (HER1) |
| cobas EGFR Mutation Test v2 (Roche Molecular Systems, Inc.) | Non-Small Cell Lung Cancer (NSCLC) – Tissue or Plasma | Gefitinib | EGFR (HER1) |
| cobas EGFR Mutation Test v2 (Roche Molecular Systems, Inc.) | Non-Small Cell Lung Cancer (NSCLC) – Tissue or Plasma | Erlotinib | EGFR (HER1) |
| cobas EGFR Mutation Test v2 (Roche Molecular Systems, Inc.) | Non-Small Cell Lung Cancer (NSCLC) – Tissue or Plasma | Afatinib | EGFR (HER1) |
| cobas EGFR Mutation Test v2 (Roche Molecular Systems, Inc.) | Non-Small Cell Lung Cancer (NSCLC) – Tissue or Plasma | Osimertinib | EGFR (HER1) |
| cobas EGFR Mutation Test v2 (Roche Molecular Systems, Inc.) | Non-Small Cell Lung Cancer (NSCLC) – Plasma | Osimertinib | EGFR (HER1) |
| cobas EGFR Mutation Test v2 (Roche Molecular Systems, Inc.) | Non-Small Cell Lung Cancer (NSCLC) – Plasma | Erlotinib | EGFR (HER1) |
| cobas EZH2 Mutation Test (Roche Molecular Systems, Inc.) | Follicular Lymphoma Tumor – Tissue | Tazemetostat | EZH2 |
| cobas KRAS Mutation Test (Roche Molecular Systems, Inc.) | Colorectal Cancer – Tissue | Cetuximab | KRAS |
| cobas KRAS Mutation Test (Roche Molecular Systems, Inc.) | Colorectal Cancer – Tissue | Panitumumab | KRAS |
| Dako c-KIT pharmDx (Dako North America, Inc.) | Gastrointestinal Stromal Tumors – Tissue | Imatinib mesylate | C-Kit |
| Dako EGFR pharmDx Kit (Dako North America, Inc.) | Colorectal Cancer – Tissue | Cetuximab | EGFR (HER1) |
| Dako EGFR pharmDx Kit (Dako North America, Inc.) | Colorectal Cancer – Tissue | Panitumumab | EGFR (HER1) |
| FoundationFocus CDxBRCA Assay (Foundation Medicine, Inc.) | Ovarian Cancer – Tissue | Rucaparib | |
| FoundationOne CDx (Foundation Medicine, Inc.) | Non-Small Cell Lung Cancer (NSCLC) – Tissue | Afatinib | EGFR (HER1) |
| FoundationOne CDx (Foundation Medicine, Inc.) | Non-Small Cell Lung Cancer (NSCLC) – Tissue | Gefitinib | EGFR (HER1) |
| FoundationOne CDx (Foundation Medicine, Inc.) | Non-Small Cell Lung Cancer (NSCLC) – Tissue | Erlotinib | EGFR (HER1) |
| FoundationOne CDx (Foundation Medicine, Inc.) | Non-Small Cell Lung Cancer (NSCLC) – Tissue | Osimertinib | EGFR (HER1) |
| FoundationOne CDx (Foundation Medicine, Inc.) | Non-Small Cell Lung Cancer (NSCLC) – Tissue | Alectinib | ALK |
| FoundationOne CDx (Foundation Medicine, Inc.) | Non-Small Cell Lung Cancer (NSCLC) – Tissue | Crizotinib | ALK |
| FoundationOne CDx (Foundation Medicine, Inc.) | Non-Small Cell Lung Cancer (NSCLC) – Tissue | Ceritinib | ALK |
| FoundationOne CDx (Foundation Medicine, Inc.) | Non-Small Cell Lung Cancer (NSCLC) – Tissue | Dabrafenib in combination with Trametinib | BRAF |
| FoundationOne CDx (Foundation Medicine, Inc.) | Breast Cancer – Tissue | Trametinib | ERBB2 (HER2) |
| FoundationOne CDx (Foundation Medicine, Inc.) | Breast Cancer – Tissue | Pertuzumab | ERBB2 (HER2) |
| FoundationOne CDx (Foundation Medicine, Inc.) | Breast Cancer – Tissue | Ado-trastuzumab emtansine | ERBB2 (HER2) |
| FoundationOne CDx (Foundation Medicine, Inc.) | Colorectal Cancer – Tissue | Cetuximab | KRAS |
| FoundationOne CDx (Foundation Medicine, Inc.) | Colorectal Cancer – Tissue | Panitumumab | |
| FoundationOne CDx (Foundation Medicine, Inc.) | Ovarian Cancer – Tissue | Rucaparib | |
| FoundationOne CDx (Foundation Medicine, Inc.) | Melanoma – Tissue | Trametinib | BRAF |
| FoundationOne CDx (Foundation Medicine, Inc.) | Ovarian Cancer – Tissue | Olaparib | |
| FoundationOne CDx (Foundation Medicine, Inc.) | Breast Cancer – Tissue | Olaparib | PIK3CA |
| FoundationOne CDx (Foundation Medicine, Inc.) | Non-Small Cell Lung Cancer (NSCLC) – Tissue | Osimertinib | EGFR (HER1) |
| FoundationOne CDx (Foundation Medicine, Inc.) | Non-Small Cell Lung Cancer (NSCLC) – Tissue | Capmatinib | MET |
| FoundationOne CDx (Foundation Medicine, Inc.) | Cholangiocarcinoma – Tissue | Pemigatinib | FGFR2 |
| FoundationOne CDx (Foundation Medicine, Inc.) | Metastatic Castrate Resistant Prostate Cancer (mCRPC) – Tissue | Olaparib | Homologous recombination repair (HRR) genes |
| FoundationOne CDx (Foundation Medicine, Inc.) | Solid Tumors – Tissue | Pembrolizumab | TMB |
| FoundationOne CDx (Foundation Medicine, Inc.) | Solid Tumors – Tissue | Larotrectinib | |
| FoundationOne CDx (Foundation Medicine, Inc.) | Cholangiocarcinoma – Tissue | Infigratinib | FGFR2 |
| FoundationOne CDx (Foundation Medicine, Inc.) | Solid Tumors – Tissue | Pembrolizumab | MSI-High |
| FoundationOne CDx (Foundation Medicine, Inc.) | Melanoma – Tissue | Atezolizumab in combination with Cobimetinib and Vemurafenib | BRAF |
| FoundationOne CDx (Foundation Medicine, Inc.) | Solid Tumors – Tissue | Entrectinib | |
| FoundationOne CDx (Foundation Medicine, Inc.) | Non-Small Cell Lung Cancer (NSCLC) – Tissue | Entrectinib | ROS1 |
| FoundationOne Liquid CDx (Foundation Medicine, Inc.) | Non-Small Cell Lung Cancer (NSCLC) – Plasma | Gefitinib | EGFR (HER1) |
| FoundationOne Liquid CDx (Foundation Medicine, Inc.) | Non-Small Cell Lung Cancer (NSCLC) – Plasma | Osimertinib | EGFR (HER1) |
| FoundationOne Liquid CDx (Foundation Medicine, Inc.) | Non-Small Cell Lung Cancer (NSCLC) – Plasma | Erlotinib | EGFR (HER1) |
| FoundationOne Liquid CDx (Foundation Medicine, Inc.) | Metastatic Castrate Resistant Prostate Cancer (mCRPC) – Plasma | Rucaparib | |
| FoundationOne Liquid CDx (Foundation Medicine, Inc.) | Non-Small Cell Lung Cancer (NSCLC) – Plasma | Capmatinib | MET |
| FoundationOne Liquid CDx (Foundation Medicine, Inc.) | Non-Small Cell Lung Cancer (NSCLC) – Plasma | Alectinib | ALK |
| FoundationOne Liquid CDx (Foundation Medicine, Inc.) | Ovarian Cancer – Plasma | Rucaparib | |
| FoundationOne Liquid CDx (Foundation Medicine, Inc.) | Breast Cancer – Plasma | Alpelisib | PIK3CA |
| FoundationOne Liquid CDx (Foundation Medicine, Inc.) | Metastatic Castrate Resistant Prostate Cancer (mCRPC) – Plasma | Olaparib | |
| Guardant360 CDx (Guardant Health, Inc.) | Non-Small Cell Lung Cancer (NSCLC) – Plasma | Osimertinib | EGFR (HER1) |
| Guardant360 CDx (Guardant Health, Inc.) | Non-Small Cell Lung Cancer (NSCLC) – Plasma | Amivantamb | EGFR (HER1) |
| Guardant360 CDx (Guardant Health, Inc.) | Non-Small Cell Lung Cancer (NSCLC) – Plasma | Sotorasib | KRAS |
| HER2 CISH pharmDx Kit (Dako Denmark A/S) | Breast Cancer – Tissue | Trastuzumab | ERBB2 (HER2) |
| HER2 FISH pharmDx Kit (Dako Denmark A/S) | Breast Cancer – Tissue | Trastuzumab | ERBB2 (HER2) |
| HER2 FISH pharmDx Kit (Dako Denmark A/S) | Gastric and Gastroesophageal Cancer – Tissue | Trastuzumab | ERBB2 (HER2) |
| HER2 FISH pharmDx Kit (Dako Denmark A/S) | Breast Cancer – Tissue | Pertuzumab | ERBB2 (HER2) |
| HER2 FISH pharmDx Kit (Dako Denmark A/S) | Breast Cancer – Tissue | Ado-trastuzumab emtansine | ERBB2 (HER2) |
| HercepTest (Dako Denmark A/S) | Breast Cancer – Tissue | Trastuzumab | ERBB2 (HER2) |
| HercepTest (Dako Denmark A/S) | Gastric and Gastroesophageal Cancer – Tissue | Herceptin (trastuzumab) BLA 103792 | ERBB2 (HER2) |
| HercepTest (Dako Denmark A/S) | Breast Cancer – Tissue | Pertuzumab | ERBB2 (HER2) |
| HercepTest (Dako Denmark A/S) | Breast Cancer – Tissue | Ado-trastuzumab emtansine | ERBB2 (HER2) |
| INFORM HER-2/neu (Ventana Medical Systems, Inc.) | Breast Cancer – Tissue | Trastuzumab | ERBB2 (HER2) |
| INFORM HER2 Dual ISH DNA Probe Cocktail (Ventana Medical Systems, Inc.) | Breast Cancer – Tissue | Trastuzumab | ERBB2 (HER2) |
| INFORM HER2 Dual ISH DNA Probe Cocktail (Ventana Medical Systems, Inc.) | Breast Cancer – Tissue | Ado-trastuzumab emtansine | ERBB2 (HER2) |
| InSite Her-2/neu (CB11) Monoclonal Antibody (Biogenex Laboratories, Inc.) | Breast Cancer – Tissue | Trastuzumab | ERBB2 (HER2) |
| Ki-67 IHC MIB-1 pharmDx (Dako Omnis) (Agilent Technologies) | Breast Cancer – Tissue | Abemaciclib | Ki-67 |
| KIT D816V Assay (ARUP Laboratories, Inc.) | Aggressive Systemic Mastocytosis – Bone Marrow | Imatinib mesylate | KIT |
| LeukoStrat CDx FLT3 Mutation Assay (Invivoscribe Technologies, Inc.) | Acute Myelogenous Leukemia – Peripheral Blood or Bone Marrow | Midostaurin | FLT3 (ITD/TDK) |
| LeukoStrat CDx FLT3 Mutation Assay (Invivoscribe Technologies, Inc.) | Acute Myelogenous Leukemia – Peripheral Blood or Bone Marrow | Gilterinib | FLT3 (ITD/TDK) |
| MRDx BCR-ABL Test (MolecularMD Corporation) | Chronic Myeloid Leukemia – Peripheral Blood | Nilotinib | t(9;21) Philadelphia chromosome |
| Myriad myChoice CDx (Myriad Genetic Laboratories, Inc.) | Ovarian Cancer – Tissue | Niraparib | Myriad HRD |
| Myriad myChoice CDx (Myriad Genetic Laboratories, Inc.) | Ovarian Cancer – Tissue | Olaparib | Myriad HRD |
| ONCO/Reveal Dx Lung & Colon Cancer Assay (O/RDx-LCCA) (Pillar Biosciences, Inc.) | Colorectal Cancer – Tissue | Cetuximab | KRAS |
| ONCO/Reveal Dx Lung & Colon Cancer Assay (O/RDx-LCCA) (Pillar Biosciences, Inc.) | Colorectal Cancer – Tissue | Panitumumab | KRAS |
| ONCO/Reveal Dx Lung & Colon Cancer Assay (O/RDx-LCCA) (Pillar Biosciences, Inc.) | Non-Small Cell Lung Cancer (NSCLC) – Tissue | Gefitinib | EGFR (HER1) |
| ONCO/Reveal Dx Lung & Colon Cancer Assay (O/RDx-LCCA) (Pillar Biosciences, Inc.) | Non-Small Cell Lung Cancer (NSCLC) – Tissue | Afatinib | EGFR (HER1) |
| ONCO/Reveal Dx Lung & Colon Cancer Assay (O/RDx-LCCA) (Pillar Biosciences, Inc.) | Non-Small Cell Lung Cancer (NSCLC) – Tissue | Erlotinib | EGFR (HER1) |
| ONCO/Reveal Dx Lung & Colon Cancer Assay (O/RDx-LCCA) (Pillar Biosciences, Inc.) | Non-Small Cell Lung Cancer (NSCLC) – Tissue | Dacomitinib | EGFR (HER1) |
| Oncomine Dx Target Test (Life Technologies Corporation) | Non-Small Cell Lung Cancer (NSCLC) – Tissue | Dabrafenib in combination with Trametinib | BRAF |
| Oncomine Dx Target Test (Life Technologies Corporation) | Non-Small Cell Lung Cancer (NSCLC) – Tissue | Crizotinib | ROS1 |
| Oncomine Dx Target Test (Life Technologies Corporation) | Non-Small Cell Lung Cancer (NSCLC) – Tissue | Gefitinib | EGFR (HER1) |
| Oncomine Dx Target Test (Life Technologies Corporation) | Non-Small Cell Lung Cancer (NSCLC) – Tissue | Pralsetinib | RET |
| Oncomine Dx Target Test (Life Technologies Corporation) | Non-Small Cell Lung Cancer (NSCLC) – Tissue | Amivantamb | EGFR (HER1) |
| Oncomine Dx Target Test (Life Technologies Corporation) | Cholangiocarcinoma – Tissue | Ivosidenib | IDH1 |
| Oncomine Dx Target Test (Life Technologies Corporation) | Non-Small Cell Lung Cancer (NSCLC) – Tissue | Mobocertinib | EGFR (HER1) |
| PathVysion HER-2 DNA Probe Kit (Abbott Molecular Inc.) | Breast Cancer – Tissue | Trastuzumab | ERBB2 (HER2) |
| PATHWAY anti-Her2/neu (4B5) Rabbit Monoclonal Primary Antibody (Ventana Medical Systems, Inc.) | Breast Cancer – Tissue | Trastuzumab | ERBB2 (HER2) |
| PATHWAY anti-Her2/neu (4B5) Rabbit Monoclonal Primary Antibody (Ventana Medical Systems, Inc.) | Breast Cancer – Tissue | Ado-trastuzumab emtansine | ERBB2 (HER2) |
| PD-L1 IHC 22C3 pharmDx (Dako North America, Inc.) | Non-Small Cell Lung Cancer (NSCLC) – Tissue | Pembrolizumab | PD-L1 |
| PD-L1 IHC 22C3 pharmDx (Dako North America, Inc.) | Cervical Cancer – Tissue | Pembrolizumab | PD-L1 |
| PD-L1 IHC 22C3 pharmDx (Dako North America, Inc.) | Head and Neck Squamous Cell Carcinoma (HNSCC) – Tissue | Pembrolizumab | PD-L1 |
| PD-L1 IHC 22C3 pharmDx (Dako North America, Inc.) | Esophageal Squamous Cell Carcinoma (ESCC) – Tissue | Pembrolizumab | PD-L1 |
| PD-L1 IHC 22C3 pharmDx (Dako North America, Inc.) | Triple-Negative Breast Cancer (TNBC) – Tissue | Pembrolizumab | PD-L1 |
| PD-L1 IHC 22C3 pharmDx (Dako North America, Inc.) | Non-Small Cell Lung Cancer (NSCLC) – Tissue | Cemiplimab-rwlc | PD-L1 |
| PD-L1 IHC 28-8 pharmDx (Dako North America, Inc.) | Non-small cell lung cancer (NSCLC) – Tissue | Nivolumab in combination with Ipilimumab | PD-L1 |
| PDGFRB FISH Assay (ARUP Laboratories, Inc.) | Myelodysplastic Syndrome/Myeloproliferative Disease – Bone Marrow | Imatinib mesylate | PDGFRB |
| Praxis Extended RAS Panel (Illumina, Inc.) | Colorectal cancer – Tissue | Panitumumab | |
| SPOT-LIGHT HER2 CISH Kit (Life Technologies Corporation) | Breast Cancer – Tissue | Trastuzumab | ERBB2 (HER2) |
| therascreen BRAF V600E RGQ PCR Kit (QIAGEN GmbH) | Colorectal Cancer – Tissue | Encorafenib in combination with Cetuximab | BRAF |
| therascreen EGFR RGQ PCR Kit (Qiagen Manchester, Ltd.) | Non-Small Cell Lung Cancer (NSCLC) – Tissue | Afatinib | EGFR (HER1) |
| therascreen EGFR RGQ PCR Kit (Qiagen Manchester, Ltd.) | Non-Small Cell Lung Cancer (NSCLC) – Tissue | Gefitinib | EGFR (HER1) |
| therascreen EGFR RGQ PCR Kit (Qiagen Manchester, Ltd.) | Non-Small Cell Lung Cancer (NSCLC) – Tissue | Afatinib | EGFR (HER1) |
| therascreen EGFR RGQ PCR Kit (Qiagen Manchester, Ltd.) | Non-Small Cell Lung Cancer (NSCLC) – Tissue | Dacomitinib | EGFR (HER1) |
| therascreen FGFR RGQ RT-PCR Kit (QIAGEN Manchester Ltd.) | Urothelial Cancer – Tissue | Erdafitinib | FGFR3 |
| therascreen KRAS RGQ PCR Kit (Qiagen Manchester, Ltd.) | Colorectal Cancer – Tissue | Panitumumab | KRAS |
| therascreen KRAS RGQ PCR Kit (Qiagen Manchester, Ltd.) | Non-Small Cell Lung Cancer (NSCLC) – Tissue | Sotorasib | KRAS |
| therascreen KRAS RGQ PCR Kit (Qiagen Manchester, Ltd.) | Colorectal Cancer – Tissue | Cetuximab | KRAS |
| therascreen PIK3CA RGQ PCR Kit (QIAGEN GmbH) | Breast Cancer – Tissue or Plasma | Alpelisib | PIK3CA |
| THXID BRAF Kit (bioMérieux Inc.) | Melanoma – Tissue | Trametinib | BRAF |
| THXID BRAF Kit (bioMérieux Inc.) | Melanoma – Tissue | Dabrafenib | BRAF |
| THXID BRAF Kit (bioMérieux Inc.) | Melanoma – Tissue | Encorafenib in combination with Binimetinib | BRAF |
| Ventana ALK (D5F3) CDx Assay (Ventana Medical Systems, Inc.) | Non-Small Cell Lung Cancer (NSCLC) – Tissue | Crizotinib | ALK |
| Ventana ALK (D5F3) CDx Assay (Ventana Medical Systems, Inc.) | Non-Small Cell Lung Cancer (NSCLC) – Tissue | Ceritinib | ALK |
| Ventana ALK (D5F3) CDx Assay (Ventana Medical Systems, Inc.) | Non-Small Cell Lung Cancer (NSCLC) – Tissue | Alectinib | ALK |
| Ventana ALK (D5F3) CDx Assay (Ventana Medical Systems, Inc.) | Non-Small Cell Lung Cancer (NSCLC) – Tissue | Lorlatinib | ALK |
| Ventana HER2 Dual ISH DNA Probe Cocktail (Ventana Medical Systems, Inc.) | Breast Cancer – Tissue | Trastuzumab | ERBB2 (HER2) |
| Ventana MMR RxDx Panel (Ventana Medical Systems, Inc.) | Endometrial Carcinoma (EC) – Tissue | Dostarlimag-gxly | deficient mismatch repair (dMMR) proteins |
| Ventana MMR RxDx Panel (Ventana Medical Systems, Inc.) | Endometrial Carcinoma (EC) – Tissue | Pembrolizumab in combination with Lenvatinib | deficient mismatch repair (dMMR) proteins |
| Ventana PD-L1 (SP142) Assay (Ventana Medical Systems, Inc.) | Urothelial Carcinoma – Tissue | Atezolizumab | PD-L1 |
| Ventana PD-L1 (SP142) Assay (Ventana Medical Systems, Inc.) | Non-Small Cell Lung Cancer (NSCLC) – Tissue | Atezolizumab | PD-L1 |
| Ventana PD-LI (SP263) Assay (Ventana Medical Systems, Inc) | Non-Small Cell Lung Cancer (NSCLC) – Tissue | Atezolizumab | PD-L1 |
| Vysis ALK Break Apart FISH Probe Kit (Abbott Molecular Inc.) | Non-Small Cell Lung Cancer (NSCLC) – Tissue | Crizotinib | ALK |
| Vysis ALK Break Apart FISH Probe Kit (Abbott Molecular Inc.) | Non-Small Cell Lung Cancer (NSCLC) – Tissue | Brigatinib | ALK |
| Vysis CLL FISH Probe Kit (Abbott Molecular, Inc.) | B-cell Chronic Lymphocytic Leukemia – Peripheral Blood | Venetoclax | TP53 |