Popular Combination Regimens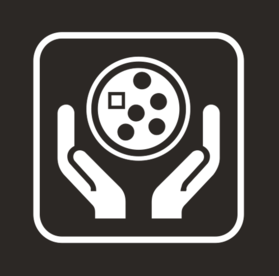 Doctors have determined specific combinations can be useful for specific types of cancer. Although trial-and-error is part of the process, rational choice of drugs is used to formulate combinations.
Some heuristics used to devise combinations include choosing drugs with different anti-cancer biochemical mechanisms, choosing drugs to overcome crosstalk among different metabolic pathways, choosing drugs that the body forms resistance to in different ways,  and choosing drugs with different patterns of dose-limiting toxic effects.
Related: companion diagnostics
Examples
Treatment of lung cancer often employs combination regimens. One accepted treatment for small cell lung cancer is the use of cisplatin and etoposide along with external radiation. Cisplatin and etoposide make a good team as they have different mechanisms of action and divergent toxicities.
Cisplatin disrupts cell replication by cross-linking DNA strands. While effective killers of cancer cells, platinum drugs are notorious for renal toxicity. Renal function must be monitored and patients should be well hydrated before treatment.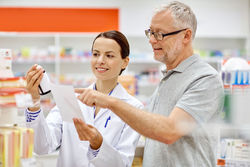 Etoposide irreparably damages DNA and has a side effect profile typified by bone marrow suppression. Anemic etoposide patients have low red blood cell counts and neutropenic patients have low white blood cell counts due to bone marrow suppression. Neutropenic patients are at increased risk of infection as white blood cells are infection fighters. Anemic patients are often fatigued as red blood cells are required to carry oxygen throughout the body.
Cisplatin and etoposide have synergistic killing effects on cancer and unique side effect profiles making them a powerful combination in the treatment of lung cancer. Combination therapy is not just limited to drug combinations. As the treatment of lung cancer illustrates, radiation and surgery also play a major role in cancer treatment.
| Regimen | Constituent Medicines | Application |
| --- | --- | --- |
| 7+3 | Cytarabine, Daunorubicin, Idarubicin, Mitoxantrone | Leukemia |
| ABVD | Doxorubicin, Bleomycin, Vinblastine, Dacarbazine | Hodgkin's Disease |
| ABVE | Doxorubicin, Bleomycin, Vincristine, Etoposide | Hodgkin's lymphoma |
| ABVE-PC | Doxorubicin, Bleomycin, Vincristine, Etoposide, Prednisone, Cyclophosphamide | Hodgkin's lymphoma |
| AC | Doxorubicin, Cyclophosphamide | Breast cancer |
| AC-T | Doxorubicin, Cyclophosphamide, Paclitaxel | Breast cancer |
| AD | Doxorubicin, Dacarbazine | Sarcoma |
| ADE | Cytarabine, Daunorubicin, Etoposide | Leukemia |
| ADOC | Cyclophosphamide, Cisplatin, Vincristine, Doxorubicin | Thyroid Cancer |
| BEACOPP | Bleomycin, Etoposide, Doxorubicin, Cyclophosphamide, Vincristine, Procarbazine, Prednisone | Advanced Hodgkin's lymphoma |
| BEP | Bleomycin, Etoposide, Cisplatin | Ovarian and testicular germ cell tumors |
| BuMel | Busulfan, Melphalan | Neuroblastoma |
| CAF | Cyclophosphamide, Doxorubicin, Fluorouracil | Breast cancer |
| CAPIRI | Capecitabine, Irinotecan | Colorectal cancer |
| CAPOX | Capecitabine, Oxaliplatin | Advanced colorectal cancer |
| CB | Cetuximab, Bevacizumab | Colorectal cancer |
| CBI | Cetuximab, Bevacizumab, Irinotecan | Colorectal cancer |
| CEF | Cyclophosphamide, Epirubicin, Fluorouracil | Breast cancer |
| CEM | Carboplatin, Etoposide, Melphalan | Neuroblastoma |
| CEPP | Cyclophosphamide, Etoposide, Procarbazine, Prednisone | Lymphoma |
| CEV | Carboplatin, Etoposide, Vincristine | Retinoblastoma |
| CFAR | Cyclophosphamide, Fludarabine, Alemtuzumab, Rituximab | Leukemia |
| CHOP | Doxorubicin, Vincristine, Prednisone | Non-Hodgkin's lymphoma |
| CHOP-R | Cyclophosphamide, Doxorubicin. Vincristine, Prednisone, Rituximab | Non-Hodgkin's lymphoma |
| CIM | Cisplatin, Ifosfamide | Uterine Sarcoma |
| CMC | Cladribine, Mitoxantrone, Cyclophosphamide | Leukemia |
| CMF | Cyclophosphamide, Methotrexate, Fluorouracil | Breast cancer |
| CLAG | Cladribine, Cytarabine | Leukemia |
| CLAG-M | Cladribine, Cytarabine, Mitoxantrone | Leukemia |
| COI | Capecitabine, Oxaliplatin, Irinotecan | Colorectal Cancer |
| COPDAC | Cyclophosphamide, Vincristine Prednisone, Dacarbazine | Hodgkin Disease |
| COP or CVP | Cyclophosphamide, Vincristine, Prednisone | Leukemia, Lymphoma |
| COPP | Cyclophosphamide, Vincristine, Procarbazine, Prednisone | Hodgkin's Disease, Non-Hodgkin lymphoma |
| COPP-APP | Cyclophosphamide, Vincristine, Procarbazine, Prednisone. Doxorubicin, Bleomycin, Vinblastine | Hodgkin's Disease |
| CVD | Cyclophosphamide, Vinblastine, Prednisone | Melanoma |
| CVP | Cisplatin, Vincristine, Dacarbazine | Non-Hodgkin's Lymphoma |
| DHAP | Cisplatin, Cytarabine, Dexamethasone | Lymphoma |
| DVD | Doxorubicin, Vincristine, Dexamethasone | Multiple Myeloma |
| ECF | Epirubicin, Cisplatin, 5-Flourouracil | Esophageal Cancer and Gastric Cancer |
| ECX | Epirubicin, Oxaliplatin, Capecitabine | Esophageal Cancer and Gastric Cancer |
| EOF | Epirubicin, Oxaliplatin, 5-Flourouracil | Esophageal Cancer and Gastric Cancer |
| EOX | Epirubicin, Oxaliplatin, Capecitabine | Esophageal Cancer and Gastric Cancer |
| EP | Etoposide, Cisplatin | Testicular Cancer and Thymoma |
| EPOCH | Etoposide Phosphate, Prednisone, Vincristine, Cyclophosphamide, Doxorubicin | Aggressive forms of non-Hodgkin lymphoma, including mantle cell lymphoma |
| ESHAP | Etoposide, Methylprednisolone, Cisplatin, Cytarabine | Non-Hodgkin's Lymphoma |
| FAMTX | Methotrexate, 5-Fluorouracil, Doxorubicin | Gastric Cancer |
| FC | Fludarabine, Cyclophosphamide | Leukemia |
| FCR | Fludarabine, Cyclophosphamide, Rituximab | Leukemia |
| FEC | Fluorouracil, Epirubicin, Cyclophosphamide. | Breast cancer, including breast cancer that has spread or come back |
| FLAG-IDA | Fludarabine, Cytarabine, Idarubicin | Leukemia |
| FLO | 5-Flourouracil, Leucovorin, Oxaliplatin | Colorectal Cancer and Gastric Cancer |
| FLOX | 5-Flourouracil, Leucovorin, Oxaliplatin | Colorectal Cancer |
| FOLFIRI | Leucovorin, Fluorouracil, Irinotecan | Advanced Colorectal Cancer |
| FOLFIRINOX | Leucovorin, Fluorouracil, Irinotecan, Oxaliplatin | Pancreatic cancer |
| FOLFOXIRI | 5-Flourouracil, Leucovorin, Oxaliplatin, Irinotecan | Colorectal cancer |
| FOLFOX (incl. FOLFOX-4, FOLFOX-6, and FOLFOX-7) | Leucovorin, Fluorouracil, Oxaliplatin | Colorectal Cancer |
| FU-LV | Fluorouracil, Leucovorin | Colorectal Cancer, Esophageal Cancer |
| GEMOX | Gemcitabin, Oxaliplatin | Pancreatic Cancer |
| GEMOX-B | Gemcitabin, Oxaliplatin, Bevacizumab | Liver Cancer |
| GVD | Gemcitabine, Vinorelbine, Doxorubicin | Hodgkin's Disease |
| Hyper-CVAD | Cyclophosphamide, Doxorubicin, Vincristine, Dexamethasone | Leukemia |
| ICE | Ifosfamide, Carboplatin, Etoposide | Hodgkin's Disease, Non-Hodgkin's Lymphoma |
| ICE-V | Ifosfamide, Carboplatin, Etoposide, Vincristine | Small Cell Lung Cancer |
| IFL | Irinotecan, 5-Flourouracil, Leucovorin | Colorectal Cancer |
| IROX | Oxaliplatin, Irinotecan | Colorectal Cancer |
| JEB | Carboplatin, Etoposide, Bleomycin | Ovarian Cancer |
| LV5FU2 | 5-Flourouracil, Leucovorin | Colorectal Cancer |
| LV5FU-P | 5-Flourouracil, Irinotecan, Leucovorin | biliary cancer |
| MAID | Mesnex, Doxorubicin, Ifosfamide, Dacarbazine | Sarcomas |
| MFL | Methotrexate, 5-Fluorouracil, Leucovorin | Breast Cancer |
| MINE | Ifosfamide, Mitoxantrone, Etoposide | Sarcomas |
| MOPP | Mechlorethamine, Vincristine, Procarbazine, Prednisone | Hodgkin's Disease |
| MP | Melphalan, Prednisone | Multiple Myeloma |
| MPV | Methotrexate, Leucovorin, Procarbazine, Vincristine | Lymphoma |
| MVAC | Methotrexate, Vinblastine, Doxorubicin, Cisplatin | Bladder cancer |
| OEPA | Vincristine, Etoposide, Prednisone, Doxorubicin | Hodgkin Disease |
| OFF | Oxaliplatin, Fluorouracil, Leucovorin | Pancreatic Cancer |
| PAC | Cisplatin, Doxorubicin, Cyclophosphamide | Lymphoma |
| PAD | Bortezomib, Doxorubicin, Dexamethasone | Myeloma |
| PCR | Pentostatin, Cyclophosphamide, Rituximab | Leukemia |
| PCV | Procarbazine, Lomustine, Vincristine | Brain tumors |
| PEB | Cisplatin, Etoposide, Bleomycin | Germ cell tumors |
| PEI | Cisplatin, Etoposide, Ifosfamide | |
| R-CHOP | Rituximab, Cyclophosphamide, Doxorubicin, Vincristine, Prednisone | Non-Hodgkin Lymphoma |
| R-CVP | Cyclophosphamide, Vincristine, Prednisone, Rituximab | Non-Hodgkin Lymphoma |
| R-FCM | Cyclophosphamide, Rituximab, Fludarabine, Mitoxantrone | Non-Hodgkin Lymphoma |
| R-MPV | Rituximab, Methotrexate, Leucovorin, Procarbazine, Vincristine | Lymphoma |
| R-EPOCH | Rituximab, Etoposide, Prednisone, Vincristine, Cyclophosphamide, Doxorubicin | Non-Hodgkin's Lymphoma |
| R-GemOx | Rituximab, Gemcitabine, Oxaliplatin | Non-Hodgkin's Lymphoma |
| RICE | Rituximab, Ifosfamide, Carboplatin, Etoposide | Non-Hodgkin's Lymphoma |
| Stanford V | Mechlorethamine, Doxorubicin, Vinblastine, Vincristine, Bleomycin, Etoposide, Prednisone | Hodgkin's Disease |
| TAC | Docetaxel, Doxorubicin, Cyclophosphamide | Breast Cancer |
| TC | Docetaxel, Cyclophosphamide | Breast Cancer |
| TCH | Docetaxel, Carboplatin, Trastuzumab | Breast Cancer |
| TIP | Paclitaxel, Ifosfamide, Cisplatin | Testicular Cancer |
| TPC | Trastuzumab, Paclitaxel, Carboplatin | Breast Cancer |
| TPF | Docetaxel, Cisplatin, Fluorouracil | Head and Neck Cancer |
| VAC | Vincristine, Dactinomycin, Cyclophosphamide | Rhabdomyosarcoma, Ovarian Germ Cell Tumors |
| VAD | Vincristine, Doxorubicin, Dexamethasone | Multiple Myeloma |
| VAMP | Vincristine, Doxorubicin, Methotrexate, Prednisone | Childhood Hodgkin's Lymphoma |
| VMP | Bortezomib, Melphalan, Prednisone | Multiple Myeloma |
| VMPT | Bortezomib, Melphalan, Prednisone, Thalidomide | Multiple Myeloma |
| VeIP | Vinblastine, Ifosfamide, Cisplatin | Ovarian Cancer |
| VIP | Etoposide, Ifosfamide, Cisplatin | Testicular Cancer |
| XELIRI | Capecitabine, Irinotecan | Colorectal Cancer |
| XELOX | Capecitabine, Oxaliplatin | Colorectal Cancer |